Franchise Design and Roll out Services
TNI Design for franchise and chain restaurants, cafes and retailers
TNI Design provides a clear interior design program for franchisors, franchisees, and chains with a defined process, delivery timeline and cost structure
For new builds, TNI Design provides standard corporate designs for chains and franchisees at a fixed cost per location.
Our process for new location build-outs is simple:
Site scan with Matterport walkthrough and as-builts
Layout – AutoCAD plan
Kitchen and equipment plan
Photo realistic renders – 3D Max (interior and exterior)
Final working drawings
Consolidated procurement, as required
Depending on location size, the process takes 3 – 6 weeks from start to completion.
The benefits to franchisors include ensuring franchisees are following the same design format and approval process and there is an easily accessible file library for all locations.
The benefits to franchisees include very quick turnaround, renderings showing exactly how the store will look, lower costs, clear process and approval clarity.
Design files are loaded to a secure FTP site for easy download and accessibility.
Franchise design services range from concept design, complete interior and exterior facade packages, landlord documents, layouts and detailed plans, signage package, furniture and layout, contractor plans, and detailed interior / exterior construction manuals.
We also provide a full circle procurement and fulfillment service for furniture, signage, artwork, and general start-up needs.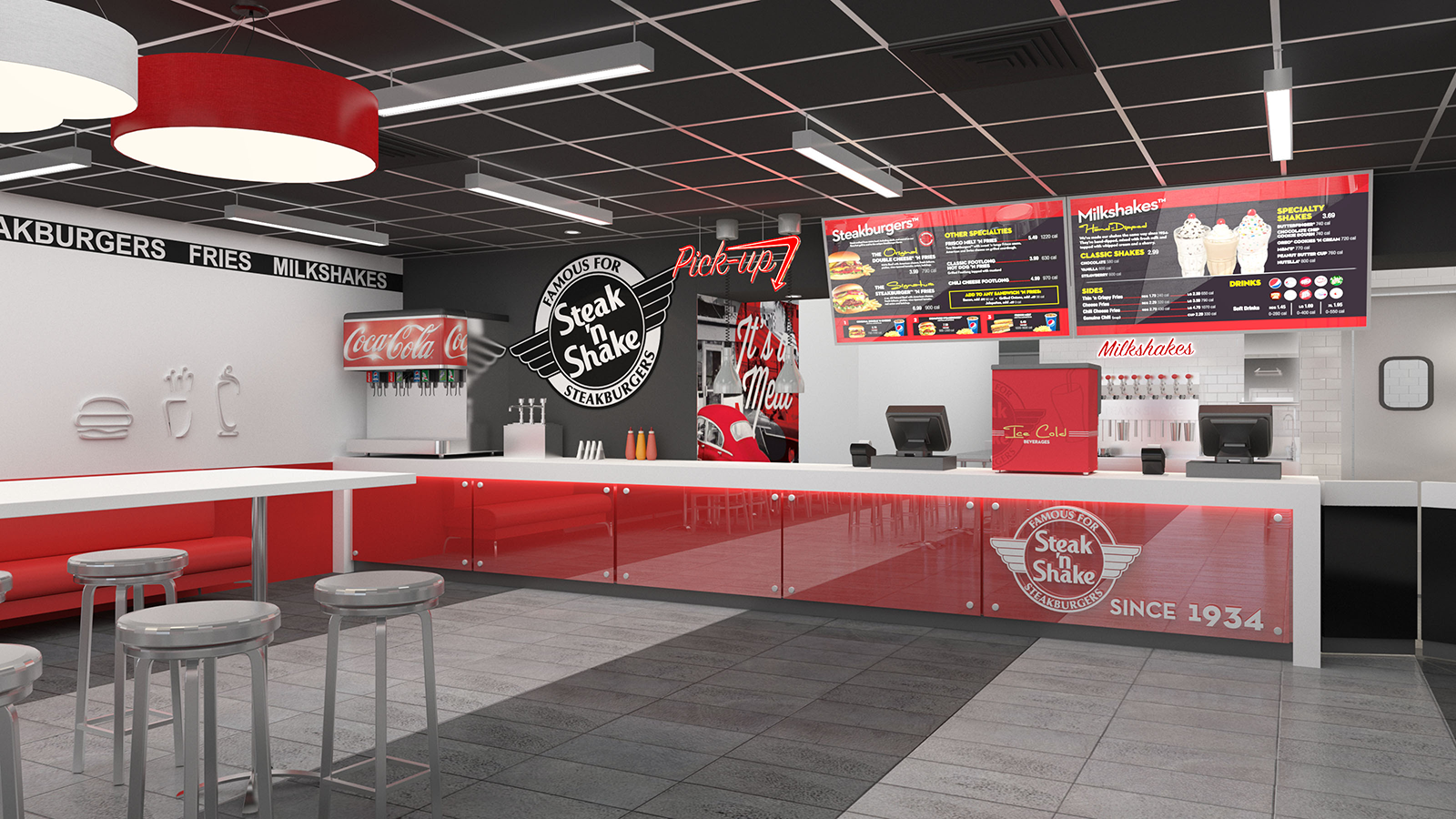 [ testimonials ]
What People Say
TNI team went above and beyond working on my project. The team listened and applied every small detail I asked for, and they were patient with me! Communication was more than perfect, Mr. Ancill was so fast in responding to my emails and questions. The result came out perfect and more than what I asked for! All the work was organized and I was updated frequently. I would recommend TNI and I will work with them again.
Robert and his team at TNI Design were very professional and great to work with during the multi-month project at different locations across the US. They ensured all the project requirements were met and adhered to a very aggressive project schedule. Interior Design skills and acumen were excellent. We look forward to working w/ TNI Design again in the future.
Ray Onomo
Account Director